About me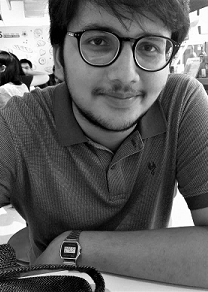 I'm a PhD student at the Rutgers Department of Linguistics. In addition to the Linguistics PhD, I'm working towards a Cognitive Science certificate at the Rutgers Centre for Cognitive Science (RuCCS) and am also affiliated with the Rutgers South Asian Studies Program.
In my capacity as a linguist, I study how we build and interpret words and sentences. On the building side, I study the structure of words and sentences of a small bunch of languages spoken in South Asia. On the interpretive side, I study meaning: how best to characterize it, and how we enrich it in everyday use.
Most of my empirical work revolves around Telugu, a language I grew up speaking. These days, I'm paying more and more attention to how languages vary by studying similar phenomena in different languages of South Asia.
Before coming to Rutgers, I got a degree each from BITS Pilani and JNU, New Delhi in that order.